Wearing Heels During Pregnancy - Understand the Potential Risk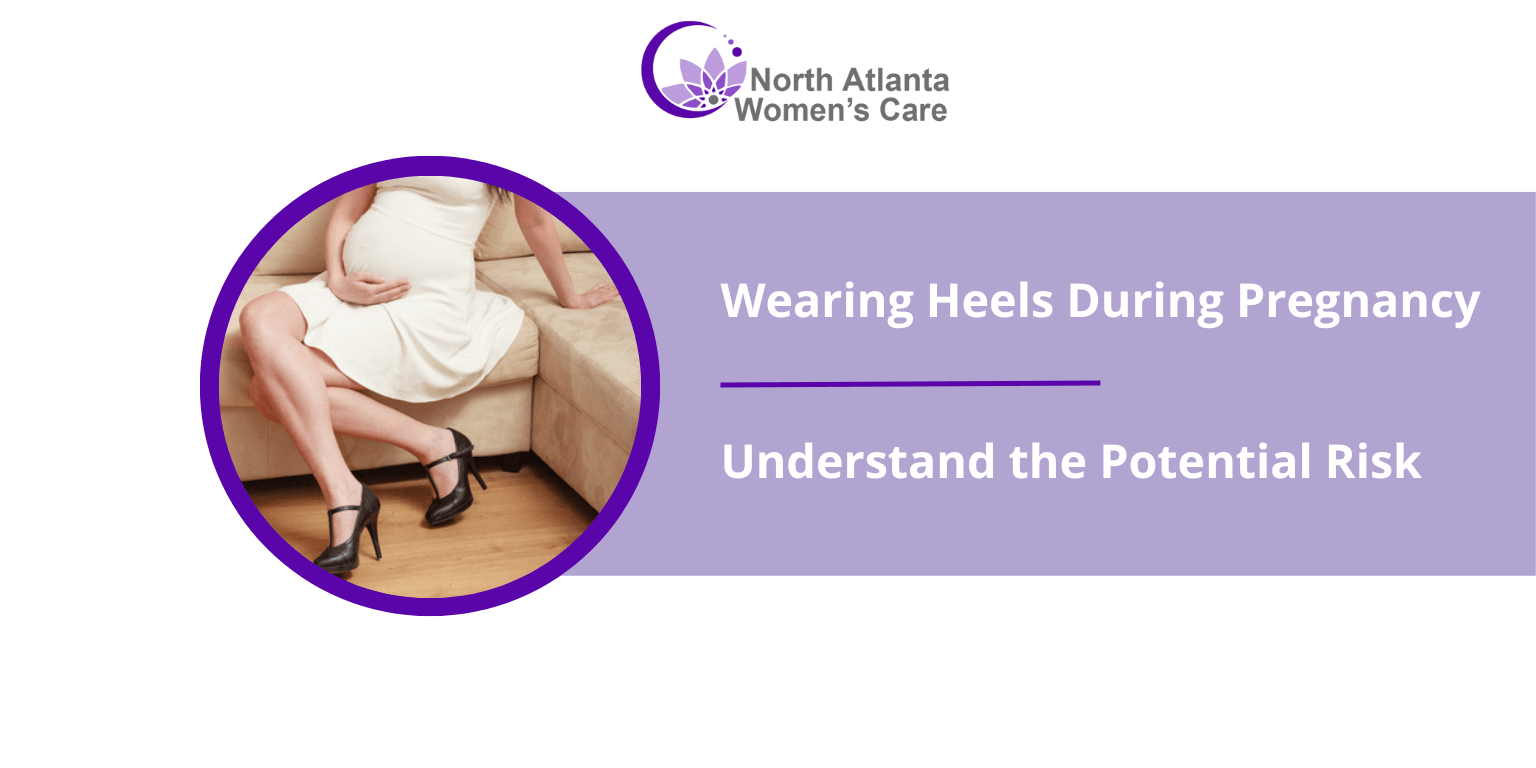 Becoming a mother is an exciting and fulfilling experience but comes with responsibilities. While a woman is pregnant, she undergoes a variety of changes. She needs to be mindful of her eating habits and lifestyle. This nine-month maternity journey is nothing less than a physical rush and roller coaster.
As your pregnancy proceeds, the center of gravity changes, and the ligaments become loosened. These factors can increase the risk of falling. According to one survey, nearly 30% of the women interviewed had fallen at least once during their pregnancy due to disbalance. Therefore, such factors call for certain changes in clothing to improve balance.
While there is a never-ending list of potential concerns that mothers may have, the most common question is whether it is safe to wear heels during pregnancy.
Here is a guide explaining the effects of wearing heels while pregnant and some reliable safety tips!
Side Effects of Wearing Heels While Pregnant
Wearing high heels while pregnant and unsupportive footwear has long-term side effects. Here are some:
Leg cramps

Your calf muscles are compressed when you wear heels for an extended period. This causes muscle cramps, which may get worse during pregnancy.

Backache

When the support is inadequate, wearing heels puts too much strain on the pelvis and back joints. This causes aches and pains in the lower back and pelvic areas.

Tripping and Falling

Wearing high heels while pregnant increases the chance of falls and other injuries, both of which increase the possibility of an unfortunate miscarriage.

Weaker Balance

It's very typical for ankle strength to decline during pregnancy due to hormonal changes and excess weight.

Swollen Feet

High heels may cause your feet to swell and hurt as extra fluid is retained.
Importance of Wearing Comfortable Footwear During Pregnancy
It is impossible to downplay the value of wearing the proper footwear during pregnancy. The center of mass also changes as the body develops and takes on new shapes. This impacts the spine, ankles, and feet in addition to the manner of a walk. Below are some reasons why wearing comfortable footwear during pregnancy is important:
Leg and Foot Swelling

The discomfort in the pelvic area rises as the uterus expands during pregnancy. The increased pressure slows the blood flow in the pelvic area. As a result, your feet and ankles begin to swell and accumulate fluid. Consequently, wearing comfy shoes becomes a necessity.

Foot Pain

Heels can be extremely uncomfortable due to the arched design they have and lack of support they provide. Weight gain from pregnancy worsens the pain one might feel from their heels.

Varicose Veins

Varicose veins in pregnancy can be caused by sluggish blood flow or circulation during pregnancy. These bulging veins may cause your legs to feel uncomfortable and heavy. Choosing appropriate footwear helps to avoid the development of varicose veins.
Types of Footwear to Wear During Pregnancy
Wearing heels during pregnancy can be risky. Here are options of footwear to keep feet safe during pregnancy:
Durable flip-flops
Skechers
Loop slip-on shoes
Slide sandals
Lightweight casual shoes
Sneakers
Ice angel slippers
Cloudfoam slides
Rate boots
Toe post sandals
Winter boots
Graphic flat sandals
Low-heeled loafers
When to Stop Wearing Heels During Pregnancy
According to specialists, a woman can wear heels during her first trimester, but only for a short period at a time. This is due to increased progesterone levels during pregnancy and ligament and joint instability. Weight gain and puffiness can further contribute to disbalance. Wearing heels during pregnancy by the end of the third trimester can induce back strain and pain. Therefore, pregnant women should refrain from wearing them during the later months.
Safety Tips for Wearing Heels During Pregnancy
Here are some tips on wearing heels while pregnant:
Wedges or kitten heels are preferable to high heels since they provide greater mobility and balance while enhancing your shape.
Do regular calf stretches and foot massages.
Avoid discomfort caused by swelling by maintaining the proper equilibrium.
Walk slower and with adequate support while wearing heels.
The use of heels should be very limited during the final three months of pregnancy.
Get Holistic Pregnancy Care with North Atlanta Women's Care!
At North Atlanta Women's Care, we empower women with care, compassion, and clinical excellence, bringing the finest maternity experience to the light!
Schedule an appointment today and let our versatile team of gynecologists answer your concerns and provide you with the proper pregnancy care in Suwanee, GA!
Content Source: NCBI