Third Trimester Diet: What Foods to Eat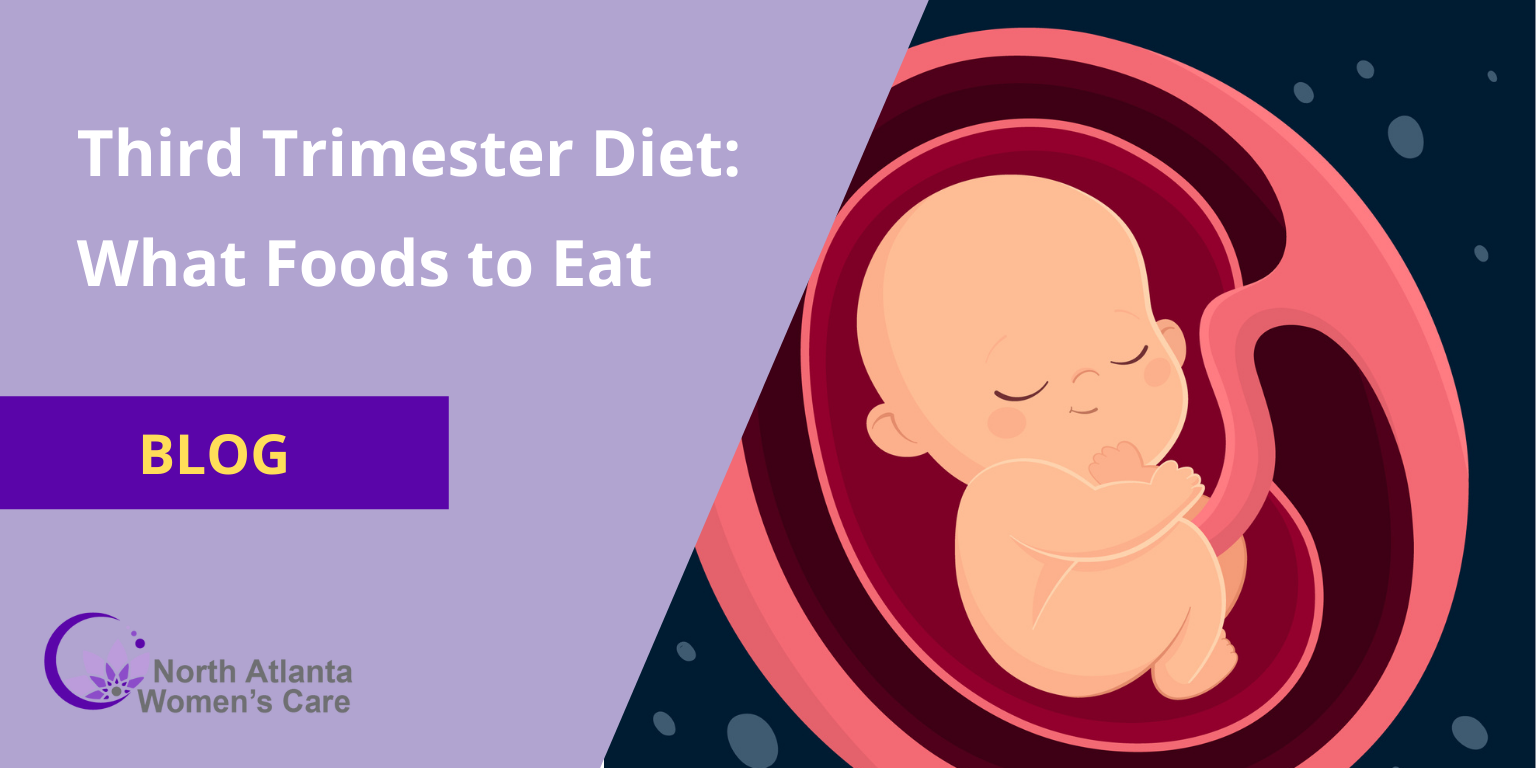 The third trimester is the final phase of pregnancy. The fetus is at the last stage of growth and starts to change position to get ready for birth. Your baby should start to move into your pelvic area and remain there for the last two weeks. There are some important fetal developments in this period, including:
Crying and smiling
Sucking thumb
Opening eyes
Hearing
Lung and kidney development
Your baby will also gain more weight!
As critical as this stage of pregnancy is, it is essential to follow a healthy, nutritious diet to ensure your baby develops. In this article, we answer a few important questions about diet during the third trimester of pregnancy.
Do I Really Need to Eat More During the Third Trimester?
In the final trimester of pregnancy, you would need to consume an extra 200 calories every day, which is equivalent to eating two whole pieces of bread with butter. However, there are no hard and fast rules. Listen to your body and eat more if you still feel hungry.
What Type of Food Should You Eat for a Healthy Third Trimester?
There are no special diets, but you should follow a balanced and nutritious meal plan. Make sure to include the following food items:
1. Protein
Protein-rich food such as fish, egg, meat, and legumes are essential for muscle development in the fetus. Try to eat at least two portions of oily fish such as salmon or sardines every week since these contain omega-3 fatty acids, which are immensely beneficial for you and your baby. It is advisable to eat well-cooked eggs, meat, and fish since raw items can be breeding grounds for bacteria that might be fatal to the baby.
2. Fruits and vegetables
You should include at least five portions of vegetables and fruits in your meals every day. Also, try having fresh ones instead of the canned and frozen varieties, and wash them thoroughly before consuming.
3. Dairy products
Food items like milk, yogurt, and butter are rich sources of calcium and other nutrients. Therefore, try to include low-fat and unsweetened varieties of dairy products in your meals and avoid drinking unpasteurized milk.
4. Carbohydrates
Carbohydrates found in vegetables, bread, noodles are important sources of fiber and energy. However, avoid refined carbohydrates and choose the whole wheat counterparts.
What Type of Food Should You Avoid During Your Third Trimester?
Avoid alcoholic beverages, refined sugar, and food high in sodium during the entire term of your pregnancy since these are unhealthy for you and the baby.
Care During Pregnancy
It is important to take proper care of yourself so that both you and your baby are healthy. At North Atlanta Women's Care, we provide a full range of obstetrics and gynecology services at Suwanee, Alpharetta, Cumming, and Lawrenceville in GA. For more pregnancy diet tips and care for a healthy pregnancy, schedule an appointment with us today!