Best Form of Birth Control: Choosing the Right Option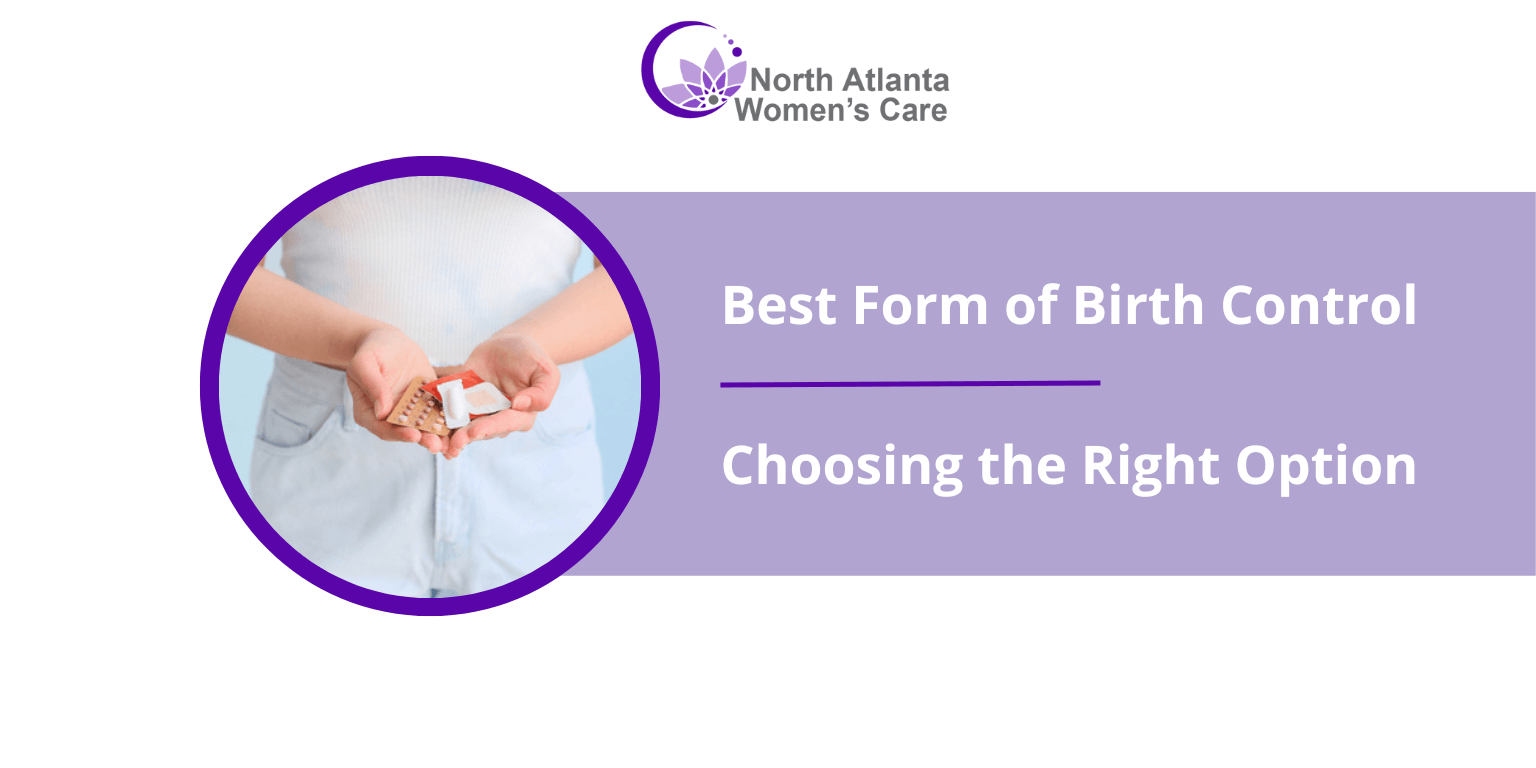 Birth control (contraception or fertility control) involves using methods or devices that prevent unwanted pregnancy. According to CDC 64.9% of the 72.2 million women currently use some form of contraception in the US. Thus, they help control the number of births and the timing of the pregnancy. It's important to choose a birth control method that works best for your individual needs and lifestyle.
Understanding Different Birth Control Options
Generally, there are 4 types of birth control methods which are as follows:
Barrier: Using contraceptives before sex to prevent the sperm from reaching the egg. Such as condoms (male and female), spermicide, diaphragm, cervical cap, and sponge.
Hormonal: Contraception methods that use hormones to prevent pregnancy. It includes pills, vaginal rings, patches, injections, implants, and intrauterine devices that can be used regularly.
Sterilization: Sterilization is a permanent form of birth control that prevents you from getting pregnant through medical procedures. Such as tubectomy (for females) and vasectomy (for males).
Lifestyle: Some people prefer to avoid common birth control options in favor of a more natural family planning approach. Such as abstinence, ovulation tracking, and greater fertility awareness.
Choosing the Best Form of Birth Control
Before looking for the best methods of birth control, remember that a lot will depend on your unique sexual health. Options you may need to consider that:
Can be used easily
Are affordable
Acceptable to you and your partner
Do not include any harmful side effects
Some questions you may want to ask before deciding on any method are as follows:
How effective is the method?
Is it necessary to use or take it every day?
Does this method include reversible action? Will I get pregnant immediately as soon as I stop using it?
Is this method affordable for me?
Does this method offer protection against sexually transmitted diseases (STDs)?
Once I choose the method, will it be difficult for me to discontinue it?
What are the possible side effects or complications of this method?
You must also consider:
Your ultimate pregnancy goals
How often you have sex with your partner
Your future plans
Other aspects of your lifestyle
Need Help Choosing the Best Form of Birth Control? We Have You Covered!
At North Atlanta Women's Care, we offer ob-gyn services (from childbirth to menopause and beyond) in GA. If you are still trying to choose amongst the best birth control options, contact us today for expert advice and consultation. Our family planning specialist in Suwanee, GA will guide you and help you choose the right birth control method.