Annual Well-Woman Exam: Why Is It Important?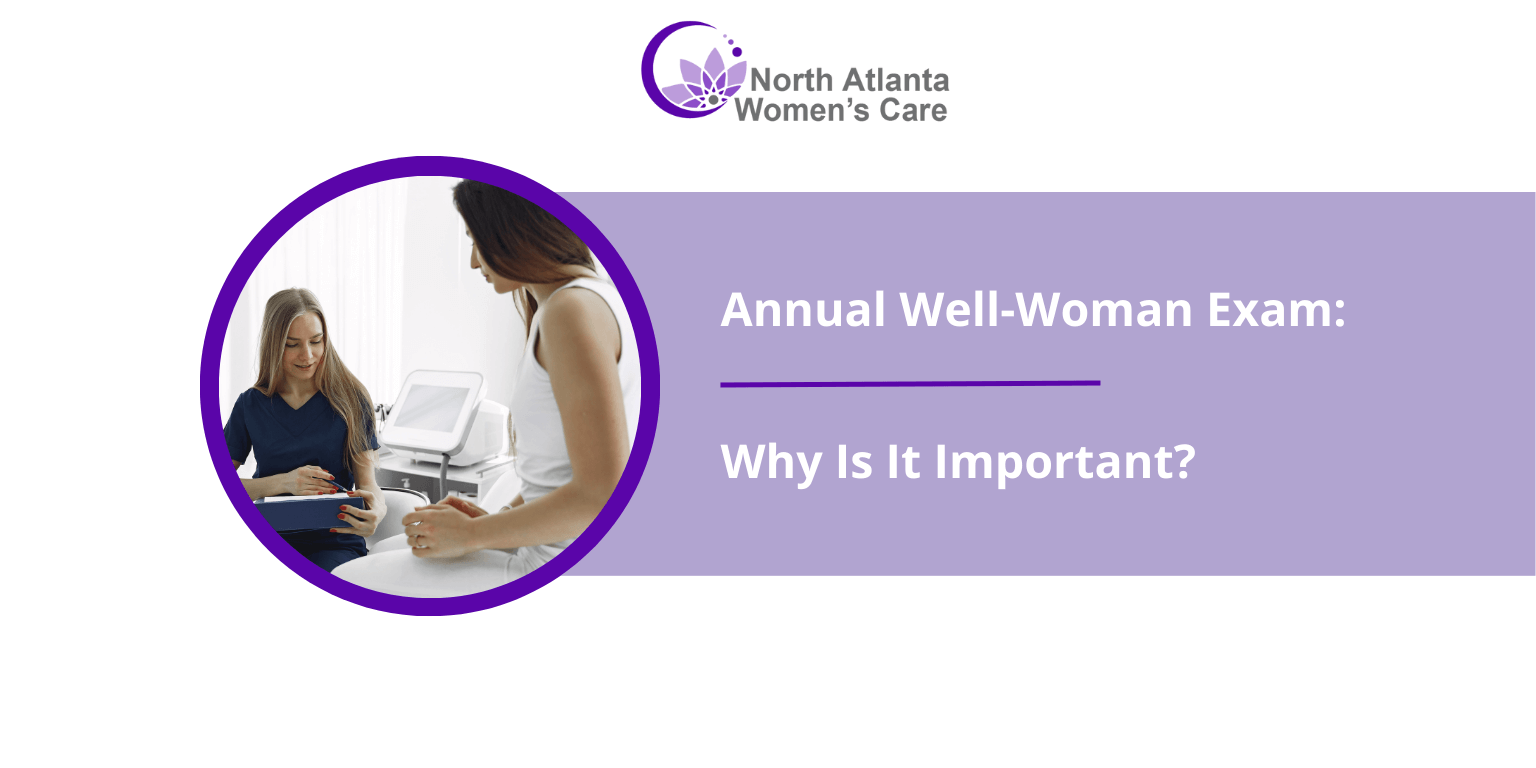 An annual well-woman exam is a routine health check-up that is conducted to examine the overall health and well-being of a woman. This exam consists of a review of medical history, a physical exam, and various tests and screenings to examine the overall health of the patient. As the name indicates, a well-woman exam should be scheduled once a year to check reproductive health and overall body functions.
Timely annual checkups can help in preventing medical problems at the initial stages. Moreover, it also encourages women to prioritize their health and body. A well-woman exam has no age barriers, which means women of all age groups should schedule their annual checkups. This exam is important as it results in long-term health benefits and minimizes the risk of terminal illnesses with early intervention.
Considering that we have discussed the fundamentals of this exam, let's proceed to understand more about the annual well-woman exam.
Components of the Well-Woman Exam: What Happens During a Well-Woman Visit?
Depending on the healthcare provider and the needs of the patient, the procedure of a well- woman exam might vary. However, the components of the exam more or less remain the same. The basic components of a well-woman exam are given below.
Medical History

The doctor will begin the well-woman exam by asking about the medical history of the patient. This would include details about medications, family history of diseases, past illnesses, allergies, and surgeries. Then questions about smoking, alcohol consumption, lifestyle, and exercise will also be asked.

Physical Exam

After taking the medical history, the doctor will perform a physical exam. A physical exam consists of checking the basics, like weight, blood pressure, heart rate, and breathing rate. An advanced physical exam includes breast examination, pelvic examination, and reproductive organs examination to check for any signs of infection, growth, or abnormalities.

Screenings

Depending on the woman's age, medical history, and risk factors, the doctor would conduct various tests and screenings, such as a Pap smear for cervical cancer, a mammogram for breast cancer, or blood tests to check for high cholesterol or diabetes.

Discussion and Counseling

Post all the tests and screenings, the doctor will review your health and guide you to suitable treatment plans. During this stage, you can ask questions and clarify all your doubts. Various topics like birth control, family planning, sexually transmitted infections (STIs), menopause treatment, and mental health can be discussed.

Follow-Up

If there are any abnormalities found during the annual well-woman exam, the doctor would recommend follow-up visits, additional screenings, or tests based on the concerns that arise during the visit. Make sure that you keep up with all the follow-ups and the treatment plan if required.
Benefits of Timely Visits for a Well-Woman Exam
Some of the top benefits of a timely scheduling of well-women exams are.
Early detection of disease before it has progressed.
Long-term health benefits.
Provides the opportunity to ask questions and understand your body.
Helps you to prevent health problems from occurring in the future.
Ensures that you are up to date on vaccines and administer any that you may require.
Factors to Keep in Mind Before Going for Your Well-Woman Exam
Before scheduling your well-woman exam, keep these factors into consideration to make the most out of your visit.
Schedule your appointment after your menstrual cycle
Review Your Health History
Avoid using vaginal products before test
Keep all your concerns and questions ready
Wear comfortable clothing
When Is the Right Time for Scheduling a Well-Woman Exam?
Well-Woman exams should be completed annually. If you are facing any discomforts or health issues, then don't wait until your annual appointment and get seen right away.
Wrapping It Up
The annual well-woman exam is an essential component of preventative healthcare for women of all ages. It allows for early detection of any potential health issues, as well as an opportunity to discuss reproductive and sexual health concerns with a healthcare provider. By prioritizing this exam, women can take control of their health and well-being for years to come.
How Can North Atlanta Women's Care Help?
A well-woman exam promotes preventive care and early detection of health concerns. When it concerns our patient's health, we at North Atlanta Women's Care provide comprehensive services related to Obstetrics & Gynecology. Our specialists will help you take an active role in prioritizing your health and well-being. Schedule your appointment at any of our four clinics in Suwanee, Alpharetta, Cumming, and Lawrenceville, GA. Schedule your Well-Woman exam today!